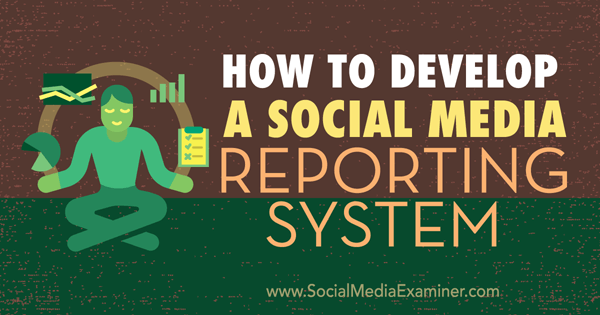 #1: Identify Stakeholders and Goals
The first step is to do a quick audit of your current reporting process and find out which stakeholders receive your reports. If you know whom you're reporting to and why, you can ensure your reports will be useful to everyone involved.
Find out who receives the social media data in your organization. You may send reports to one person, but that person may then forward them on to others. Also, different teams have different needs. For example, a PR team may have different expectations than a community management team.
However, there is a product out there for you.
Ask these questions when you're researching a new tool:
Where does it get its social data?
What kind of relationship does it have with the social networks?
Does it include metrics on the networks you need to report on?
What type of customer support or account management does it offer?
What features are on the product roadmap?
How long has it been around? What are its plans for the next 2 to 5 years?
It's important to trust that the tools you use are here to stay, have access to the highest-quality social data and have a team in place to make sure your questions are answered and the product continues to evolve. Social media changes quickly, so the right tools will grow along with the networks.
You'll save time if you have one tool (or a few tools) that provides the data you need so you don't have to keep switching from tool to tool. Rather than use one product for each channel or need, find a better tool (even if it costs a little more) that can do most or all of this in one place.
Remember that you often get what you pay for with social media tools. Free tools are likely to have less reliable data than their fee-based counterparts and they may not be around at this time next year. There are several great fee-based options out there, depending on your budget. The right tools will save you time, stress and effort, so the cost will absolutely be worth it.
#4: Select an Optimal Reporting Timeframe
Finding the right cadence for reporting can be tough. It makes sense to generate some reports monthly, and others more or less often. And you'll definitely be asked for end-of-year reports every December or January. So how can you meet all of these needs without spending 40 hours a week creating reports?
Most metrics don't need to be reported on weekly. If someone is asking you for weekly reports, dig a little deeper into the request.
What are the stakeholders actually looking for? Maybe they want to know the top posts for the week so they can see whether a new campaign is working or a product launch was well-received. If so, you can probably answer those questions quickly without producing a full report. Or maybe you can commit to a smaller weekly report that includes a few highlights to answer key questions.
Monthly reports are pretty typical and one of the most useful time periods for social media reporting. They smooth out some of the individual daily spikes and let people see how things are going month to month. They also provide more insight into seasonal patterns than weekly reports do.
For example, because Thanksgiving is on a different date each year, stakeholders can more quickly understand the seasonality of the metrics with a comparison of the entire month (rather than the week of November 22-28) from this year to the previous year.
#5: Consider Special Requests
You may get requests from stakeholders for data that doesn't make a lot of sense. You don't always have to honor these requests, at least not exactly how they're asked.
Think carefully about what the stakeholders are asking for and look for something you already measure that can answer the question. You likely already do something similar, but maybe not in the way you're being asked. See if you have existing alternatives before committing to something new.